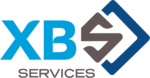 Support at the point of sale
We help you sell – multi-channel!

We will take care of the promotion of your products at retail outlets – and beyond! Our speciality is logistics and transport of marketing materials (POS), but we also take care of shelf display and other forms of in-store promotion. With us you will also develop omnichannel – we will offer you new product outlets, stationary and online.
Our services include:
Management of marketing materials (POS) – we deal with production, logistics, renovation as well as assembly and disassembly of POS materials
Merchandising – we take care of the proper display of products on shelves, thus contributing to sales growth
Animations and tastings – we organise promotional campaigns so that customers can appreciate the taste or learn about the use of the products on offer
Events, fairs, conferences – with our help even the biggest organisational challenges are provided with a smooth logistics service
Audits and surveys – together with our partners we carry out market research and audits of existing activities concerning various aspects of sales
Development of sales channels – we facilitate the development of sales based on regular shops, as well as online sales based on loyalty programmes, among others. We improve the integration of multi-channel (omnichannel) sales.
ALL ABOUT POS
We are experts in POS/POSM materials. We comprehensively manage product displays, taking into account the full life cycle of materials – from ordering, to logistics and distribution, to disposal. We offer our customers solutions that serve the environment and are economical at the same time. We aim to eco-optimise the supply chain for marketing materials.
ALL ABOUT PROMOTION
Together with our partners, we provide a wide range of services in sales networks, from merchandising and product tastings to market research, chain audits and mystery shopper services. We also operate outside of shops, e.g. by providing organisational and logistical support for trade fairs, conferences and other types of events.
SELL MORE WITH OMNICHANNEL
With us, you can expand your sales with additional sales outlets in Poland and Ukraine (B2B and B2C). We help segment target groups (e.g. employees, VIP) and products (e.g. standard, premium) and direct sales to new channels – including online. We facilitate sales through corporate loyalty and incentive programmes, as well as through our own projects:
IT'S TIME TO START WORKING WITH US
We have been providing the latest technological solutions in marketing and sales for years. Acting in the spirit of ecology, we strive to make sales support materials a friend, not a foe, of the environment. Seize new business opportunities and sell more through access to alternative sales channels with us.
REQUEST A QUICK QUOTATION
Are you interested in point-of-sale support?
Please use the form below.