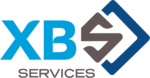 Loyalty programmes
Motivate customers, employees and business partners

Increase the loyalty of your customers, employees or business partners by running a loyalty or incentive programme with rewards. We can provide both full programme outsourcing and individual services, including access to over 2,000 awards directly from manufacturers and distributors.
Our offer includes access to multiple platforms, such as:
B2B Awards Catalogue – companies can include in their programmes any awards or selected product categories from our catalogue
B2B Gifts – offering exclusive business gifts at unique prices
Loyalty Platform – a ready-to-use and easy-to-use IT system enabling you to operate the programme with a virtual catalogue of prizes
For the Home – For You – an exclusive discount platform where employees can shop at prices unavailable anywhere else.
OUTSOURCING OF LOYALTY PROGRAMMES
As part of loyalty and incentive programme outsourcing, we provide, among other things:
creation of a reward model, distribution and billing system
purchase of prizes for the catalogue
full logistics, including storage of prizes
accounting for subsidies and payments, including invoicing and financing
handling the entire award circulation process
handling complaints and refunds concerning awards
IT tools and integration with external IT systems
on request – preparation of a dedicated application to run the programme or a prize catalogue.
ONE COLLABORATION – MULTIPLE BENEFITS
A loyalty programme helps increase sales and boost customer and business partner engagement, as well as motivate employees. Working with us also means many additional benefits:
access to prizes at excellent prices – negotiated with manufacturers and distributors,
no need to have your own warehouse – prizes can be shipped directly to the participant when they choose their prize,
professional advice on the loyalty programme throughout the period of cooperation.
CLEAR RULES – NO COMPLICATIONS:
1 warehouse
1 integration
1 agreement
1 invoice for all prizes
1 distribution process
1 complaints process
1 responsible entity
We provide services in the area of loyalty and incentive programmes for corporations, small and medium-sized companies, as well as in cooperation with advertising agencies acting on behalf of their clients.
Would you like our help in setting up or running a programme?
Visit the AwardsB2B website and get in touch.
REQUEST A QUICK QUOTATION
Find out what we can do for you and at what price.
Fill in the form and within 24 hours you will receive information on how we can work together.